LOAVES AND FISHES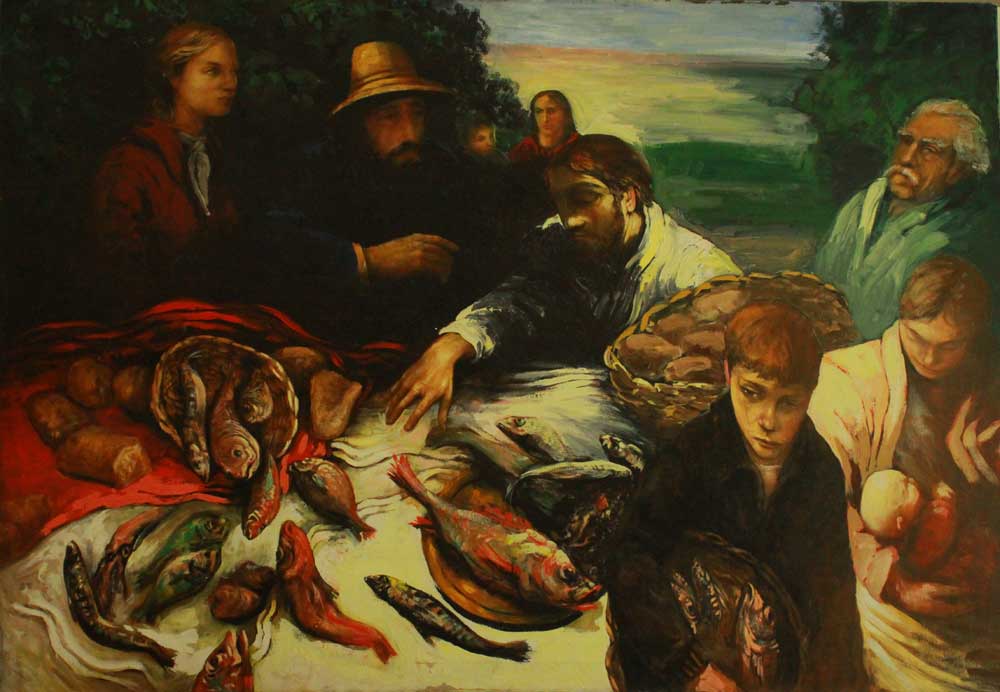 Loaves and Fishes, oil, 5′ x 8′.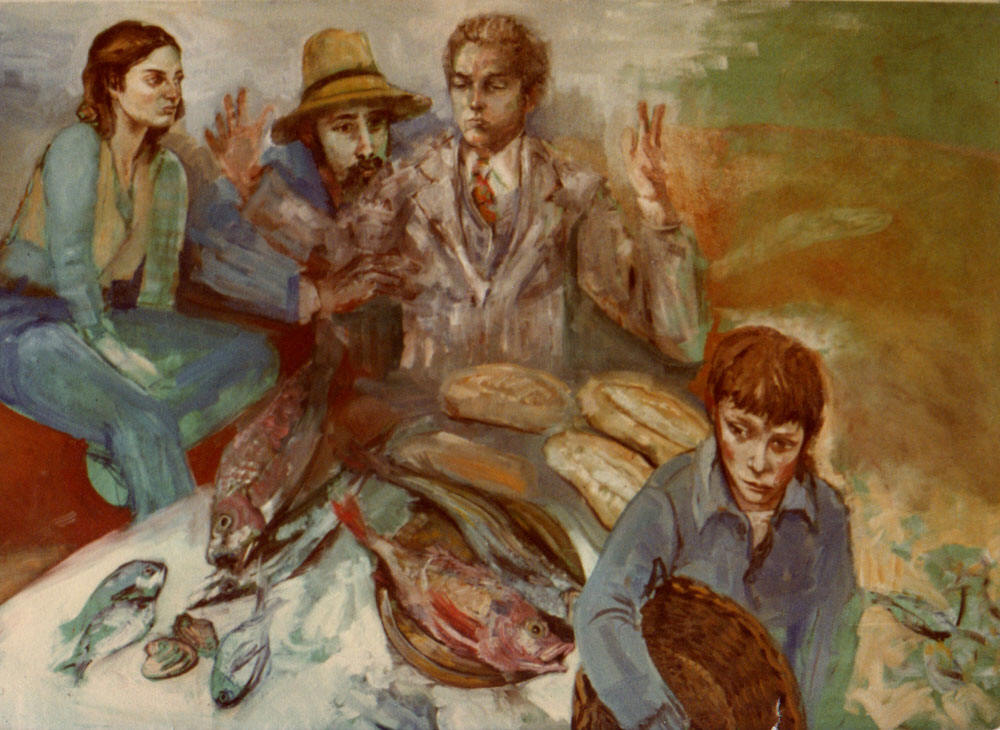 This was the beginning. A good idea painting from life, family and artists and model friends, and a trip to the Boston Fish Market. I pointed and chose fish by color.
Eventually some Caravagioesce light and some trapazoidal compositional shapes pulled it together.