HESTER PRYNNE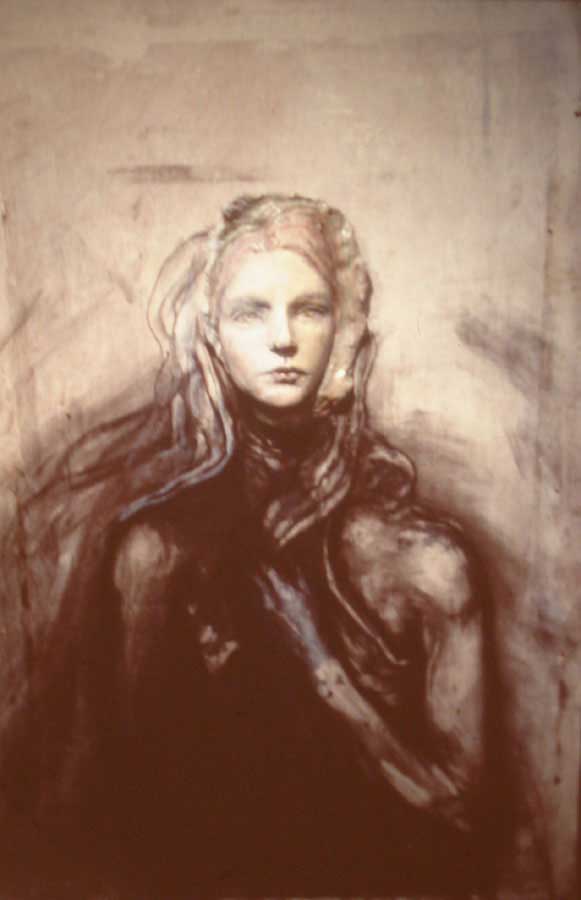 Hester Prynne, ceramic, plywood, and oil paint, life size, private collection Boston.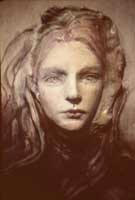 This is the character from Nathaniel Hawthorne's The Scarlet Letter. The model was from Plymouth Massachusetts and I saw something in her face that reminded me of the early settlers there.
I bought a Greek Revival farmhouse in Carver, MA from a man named Winston Bradford Leach. Bradford was the first Governor of Plymouth Colony and he was followed by John Carver. Mr. Leach built and operated a printing press attached to the house. It was called Chilton Press. It was connected to an old part of the house that was built in 1760. By coincidence I restored the gravestone of Mary Chilton at King's Chapel Burying Ground for the City of Boston. She was the first woman off of the Mayflower. Her stone was a very expensive jet black slate set in a cement mosoleum. Slates were used as ballast on the ship. It was broken into twenty pieces.