PIETA 2006
CARVING A MARBLE PIETA, the daily log : Day One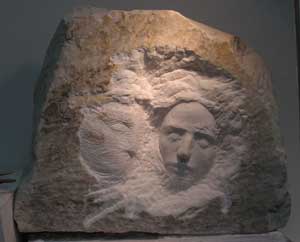 from day one to day sixty-five       
Pieta is an Italian word meaning "pity," "compassion," "sorrow," it is derived from the Latin pietas. It is the name traditionally given to works of art representing the dead body of Christ in the arms of his mother.
Pope Benedict on the Pieta concept : "The languages into which the Gospel entered when it came to the pagan world did not have such modes of expression. But the image of the pieta, the Mother grieving for her son, became the vivid translation of this word.: In her, God's maternal affliction is open to view. In her we can behold it and touch it. She is the compasio of God, displayed in a human being who has let herself be drawn wholly into God's mystery".-Mary, 1997, page 78.
"…(Pope) Benedict explained that Dante's Divine Comedy had inspired him to write his first encyclical on love. (Deus Caritas Est)  In the inner light of Dante's paradise, we do not encounter a still brighter light, but instead the gentle face of a human being: the face of Jesus Christ. The fact that God has a "human face" is the moving climax of Dante's journey from hell to paradise."—Paul Badde, Inside the Vatican Magazine, March, 2006, page 8.
DAY SIXTY-FIVE February 18, 2006, the last day of carving. 
Pieta, Carrara Marble, life size, 2006.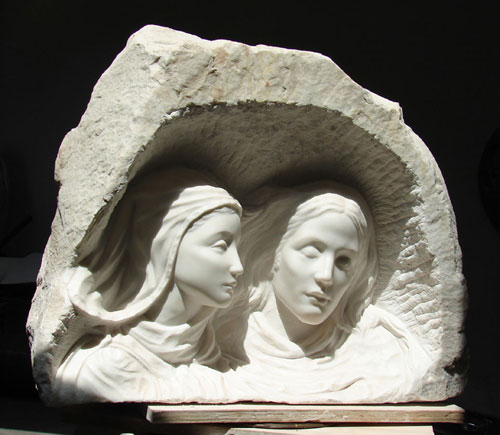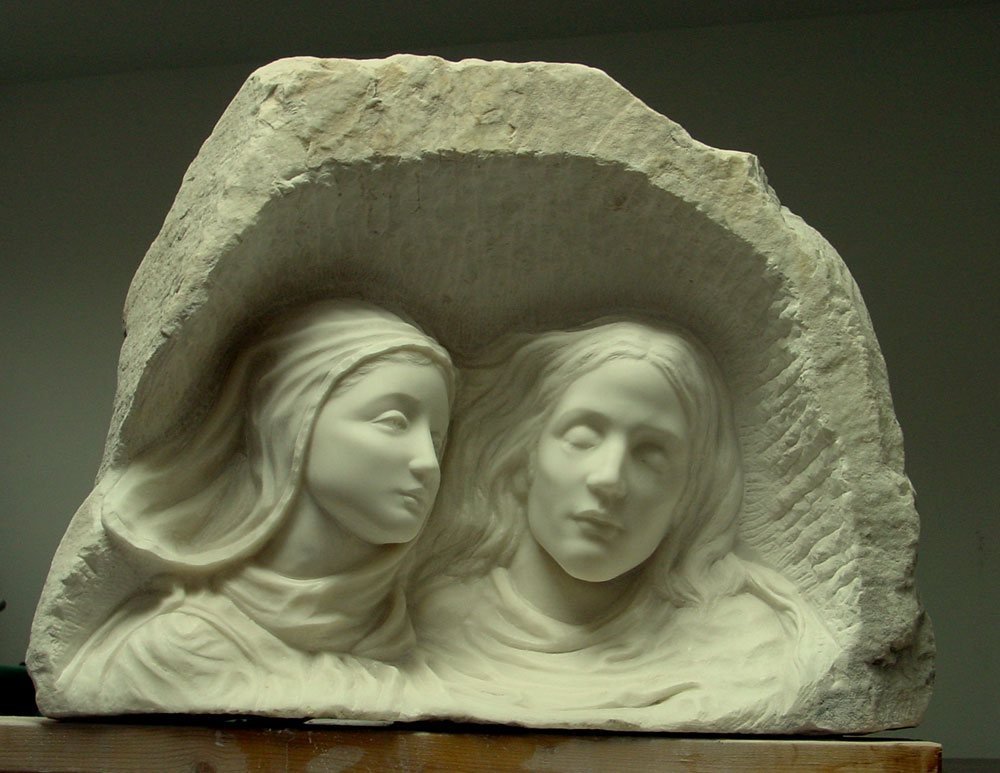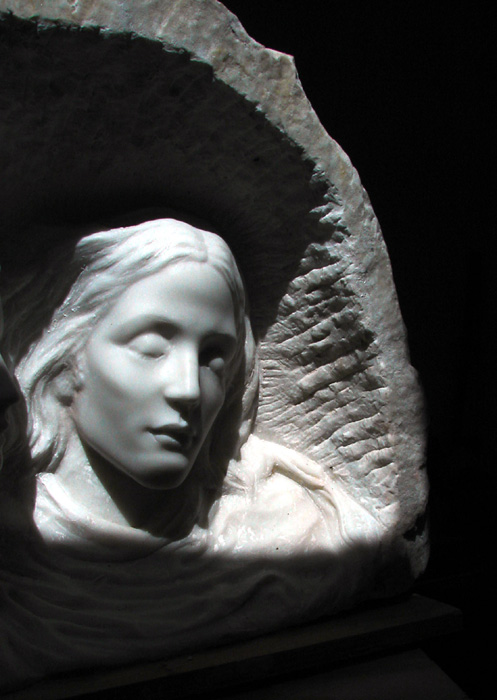 "Taking away is an inquiry, a philosophic endeavor- stripping away excess to get at the truth." – Eric Scigliano, Michelangelo's Mountain, 2005, p. 97.
 the two minute video, Carving A Marble Pieta:  
DAY ONE                                                              DAY SIXTY-FIVE
day one        two            three          four             five                                 week one  
 sixteen   seventeen    eighteen  twenty                                                      
twenty-four   twenty-five  twenty-six  twenty-seven  twenty-nine                          
thirty-seven (hole in the marble)                                                    
forty    fifty-three  fifty-eight    fifty-nine   sixty-one   
An Overview-Small photos of some days
home sullivan art