Madonna and Child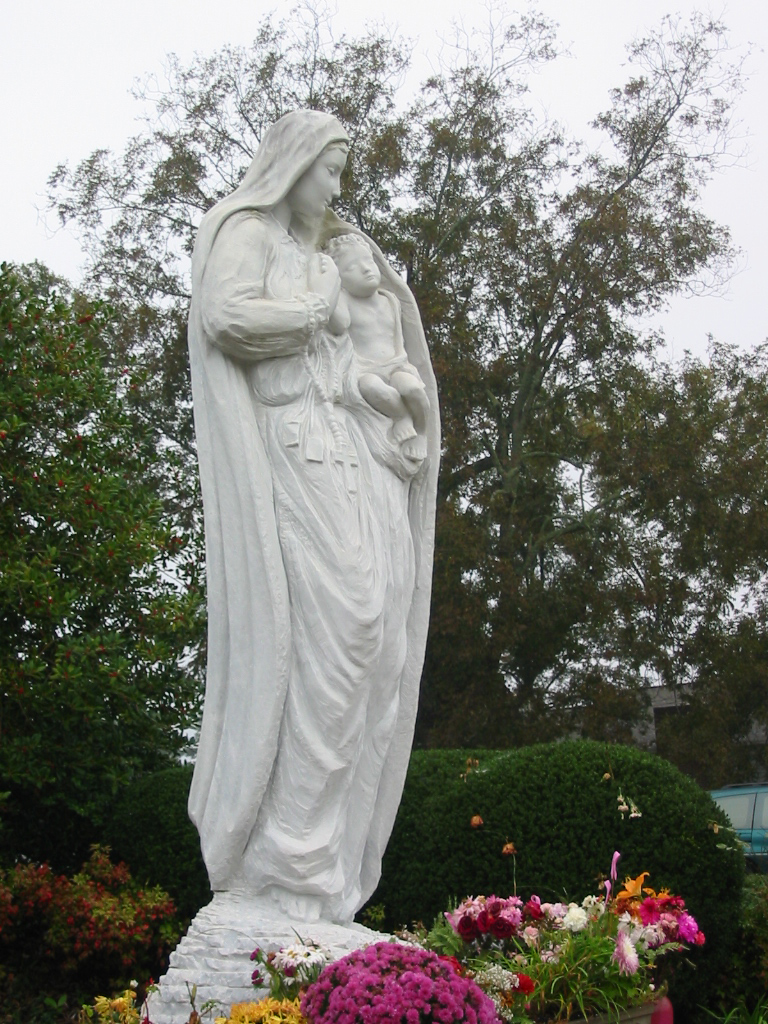 Madonna and Child, "Our Loving Mother" marble, 11 feet high, White Road,  Conyers, Georgia.
This six ton block of Carrara marble was carved in Pietrasanta, Italy from May 19th to August 10th in 1998. It arrived in Georgia on October 7th. It represents the apparitions of the visionary Nancy Fowler. The sculptor was commissioned by a follower of the messages received at Conyers, Georgia. The design was based upon a popular statuette that Fowler used to pray before, where the Virgin holds the hand of the Christ Child who is in a fetal-like position.  That starting point combined with the sculptor's method of carving by uncovering the figure within the block of marble, which he learned from Michelangelo, resulted in the final design.
CARVING A MADONNA AND CHILD,  PIETRASANTA, ITALY,  part1 20,152 views
  https://www.youtube.com/watch?v=_9FMsbaSE-A&t=35s
CARVING A MADONNA AND CHILD, CONYERS, GA. part 2
 https://www.youtube.com/watch?v=PE-VhvptzLo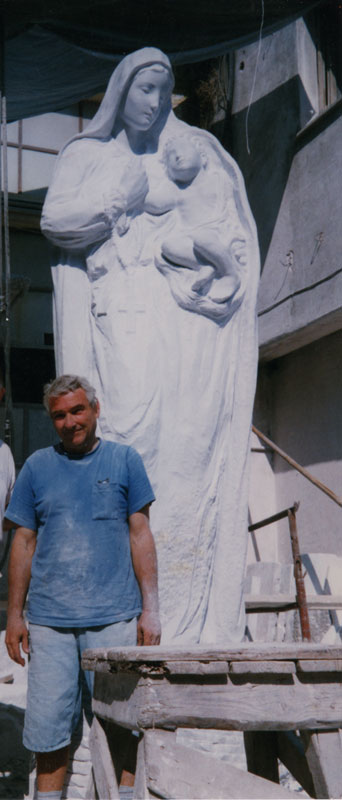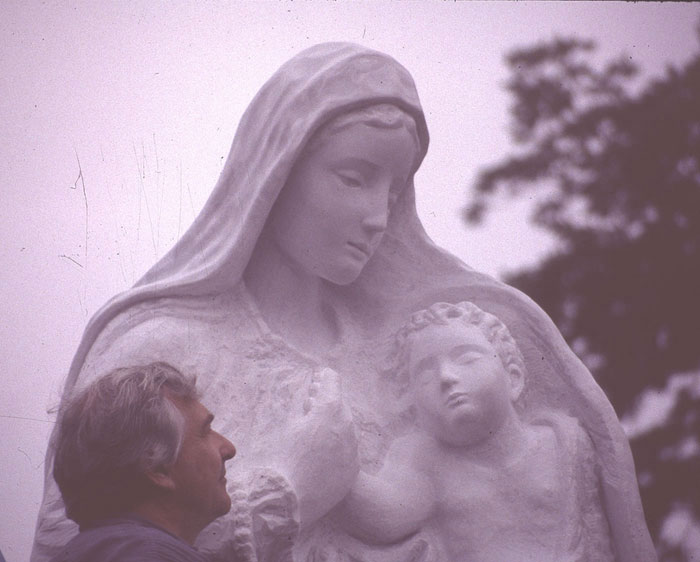 The sculpture was dedicated at the shrine on White Road in Conyers on October 12th, 1998, the day before the Virgin's last public apparition to Fowler under the title of "Our Loving Mother".