ANGEL, MARBLE AND BRONZE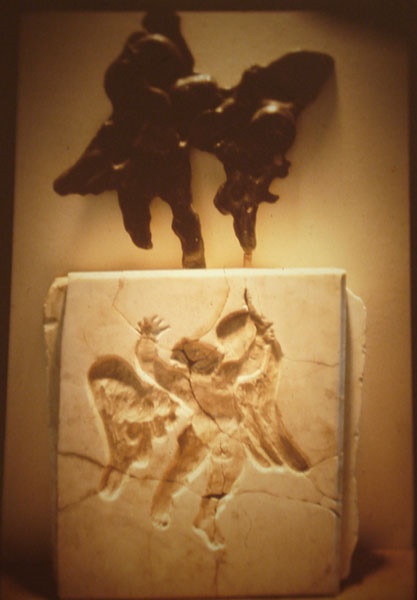 Angel, Marble and Bronze, 2′ high, private collection Miami, FL.
I learned that ancient Greek artists used marble as molds for bronze, so I poured bronze at 2,000 degrees at the Rhode Island School of Design foundry into the mold that I carved in reverse. The resultant art work includes both the bronze and the marble mold and shows the discoloration and cracking of the marble from the intense heat as well as the molten flowing quality of the bronze.